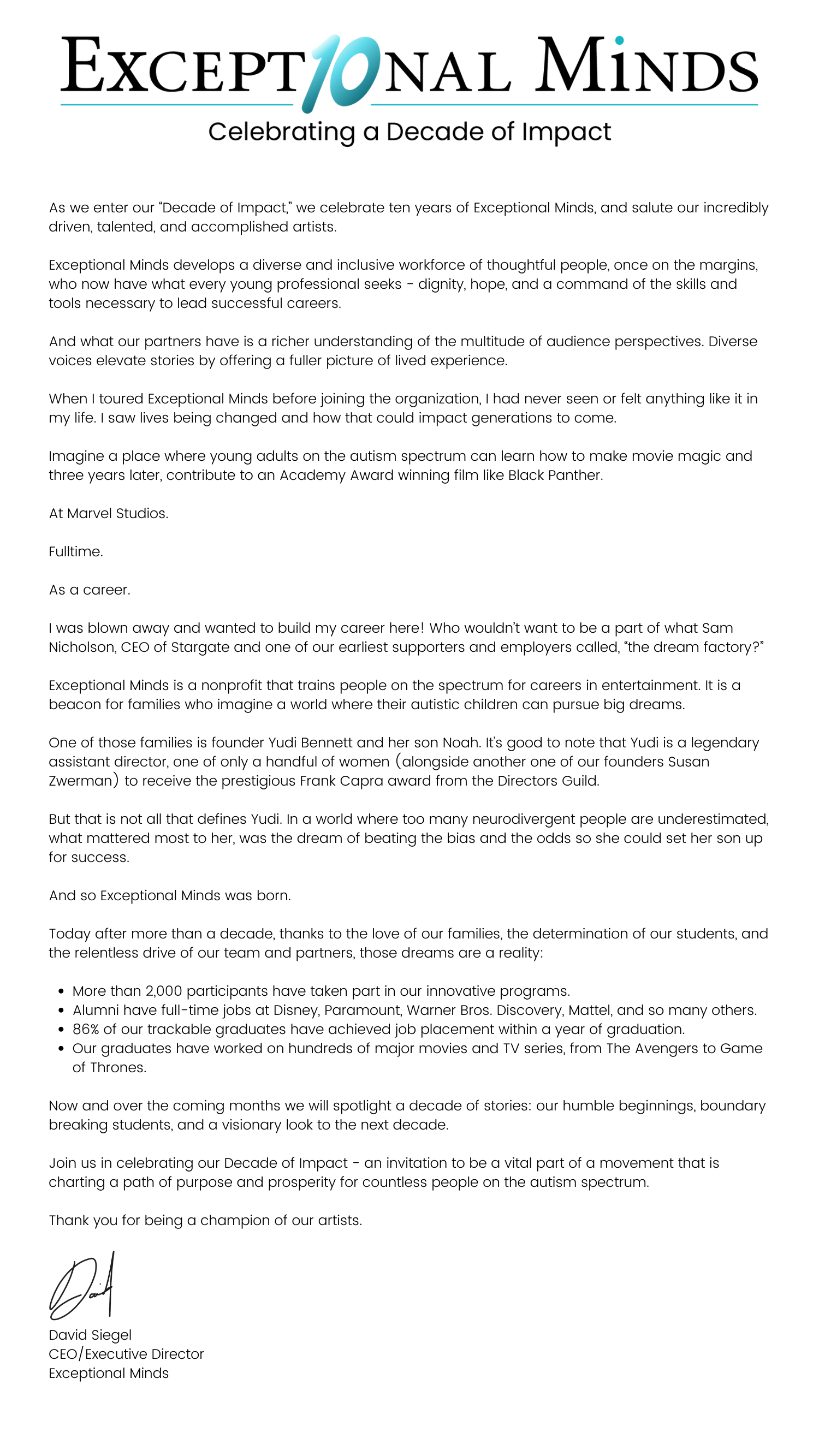 Recent Posts
Diverse voices make society more inclusive. Exceptional Minds works year-round to include and employ our artists in the entertainment industry ...
"We're not crying you're crying!" On July 9th, Netflix released the final season of the acclaimed series Atypical. Exceptional Minds has been ...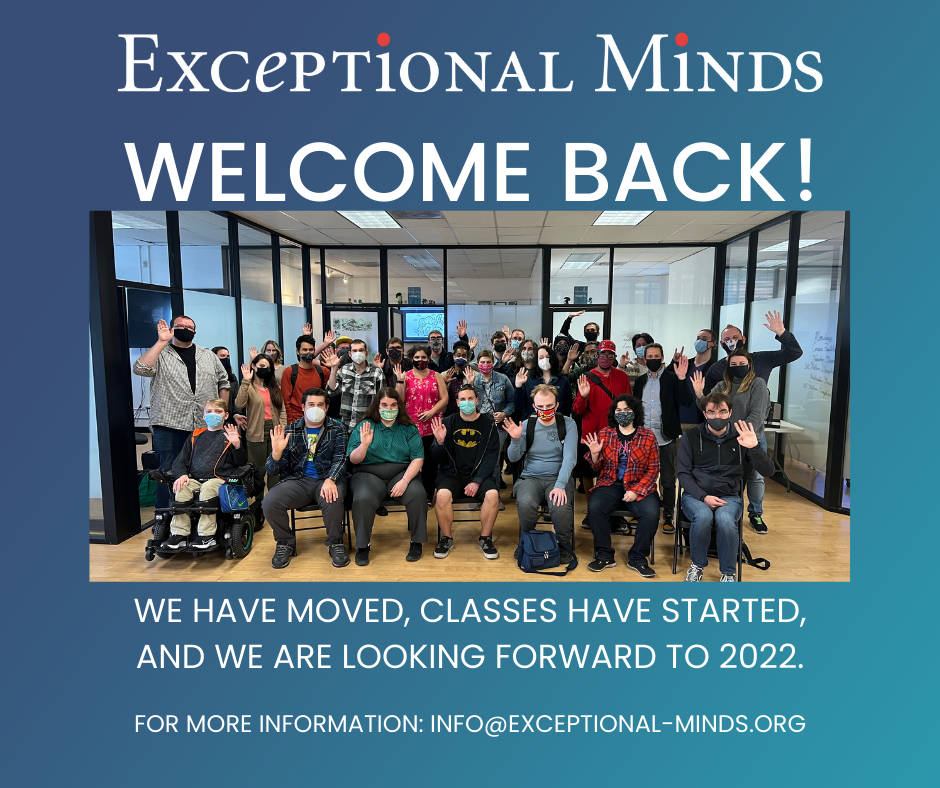 Exceptional Minds, a California non-profit of the year, is an academy and studio preparing young adults on the autism spectrum for careers ...